10 of the best greige paint colors for 2022
Light and airy, greige is the marriage of gray and beige paint, yielding to quite possibly the best neutral paint color for virtually any space.
Greige paint colors arrived on the scene after homeowners and designers alike were frustrated with the cool undertones of gray and the underwhelmed with the blahs of beige.
The versatility of the perfect greige paint color is unmatched and serves as an easy backdrop for most furnishings and decor.
Find out which greige paint color is right for you with my full guide!
This post contains affiliate links. Read my policy here.
Best greige paint colors for 2022
While Revere Pewter and Accessible Beige were among the first greige paint colors to rise to popularity, there's quite a few newcomers designers are welcoming into homes this year.
Of course, you can't go wrong with the classic greige paint colors, but don't be afraid to explore the latest greige paint colors for 2022. You'll notice some of the up and coming greige color picks are darker, and have an earthier tone to them.
Take note of the Light Reflective Value (LRV) of each paint color mentioned. The LRV of a color means how much light a color reflects or absorbs.
The scale is 0-100 with colors that have a LRV between 0-50 absorbing more light than they reflect, and colors 50-100 reflecting more light.
Rushing River by Sherwin Williams
The LRV of Rushing River is 38
Designers are loving the more warm greige colors, and Rushing River is at the top of the list. Rushing River has a slight green undertone, but otherwise it's a really soft brown gray hue. I've also added this beautiful color to my list of popular exterior house colors for 2022.
Felted Wool by Sherwin Williams
The LRV of Felted Wool is 28
Even darker than Rushing River, I'm adding Felted Wool to this list of griege colors to watch out for in 2022. I said above and I'll say it again, dark, earthy tones are moving in. The darkest greige color on this list, Felted Wool is definitely more beige than gray and also has some green undertones to it.
Thunder AF-685 by Benjamin Moore
The LRV of Thunder is 48.05.
Benjamin Moore named Thunder one of their best colors for 2020 and we happen to agree, even now as it's almost 2022.
A perfect blend of beige and gray, Thunder is a little bit darker than some of the greiges you'll see on this list, but its warmth is unbeatable.
Thunder has a hint of a purple undertone, which really shows up in spaces that don't receive a lot of natural light.
Because this is a darker greige, it will look cooler in spaces that are north facing and lack natural light. Thunder is a great wall color, but looks absolutely stunning on kitchen cabinets.
Grab a sample of Thunder
Wish AF-680 by Benjamin Moore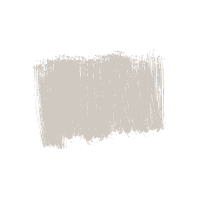 The LRV of Wish is 59.7
Wish is another one of Benjamin Moore's favorite paint colors for 2020, and I'm still including it in this round up for 2022, as it's timeless, in my opinion. This greige color is on the lighter side, especially when compared to Thunder.
There are some yellow undertones present in Wish, giving off a more light beige tone in a room with ample light, and a darker beige tone in a north facing room.
Get a sample of Wish
Revere Pewter HC-172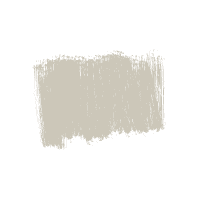 The LRV of Revere Pewter is 55.51
Revere Pewter by Benjamin Moore was one of the first greige colors to become super popular, and it's still a highly requested choice today.
A good mix of beige and gray, Revere Pewter does have hints of a green undertone, which becomes very evident when paired with elements that have a pink/redish undertone to them.
If you really want to capitalize on the light and airy look of the warm greige color Revere Pewter reflects, use Revere Pewter in spaces that have ample light.
Grab a sample of Revere Pewter
Accessible Beige SW7036
The LRV of Accessible Beige is 58
Despite the name, Accessible Beige by Sherwin Williams is actually a greige paint color. Accessible Beige is a very neutral color and tends to warm any space.
Although Accessible Beige has been around for a while now, Sherwin Williams recently named it as one of 40 colors for its best of the best color palette for 2022.
Just like Revere Pewter, Accessible Beige has a green undertone, so be careful about using this color around fixed elements that have pink or red undertones, as it makes the paint color come off as having a green tint to it.
Additionally, when using Accessible Beige, keep in mind that rooms with a lot of natural light will look more grey, while rooms with less light tend to look more beige.
Related reading: Our DIY shiplap fireplace
Perfect Greige SW 6073
The LRV of Perfect Greige is 42
Perfect Greige is a darker greige than most on this list, but is still a beautiful blend of gray and beige. Because it's on the darker side, Perfect Greige works best for open spaces with lots of natural light.
There is a slight pink undertone to this color that will be more noticeable in darker lit spaces. If you've got an open concept room with ample light and are looking for a warm greige, Perfect Greige is a great choice!
Get a sample of perfect greige
Mindful Gray SW 7016
The LRV of Mindful Gray is 48
Mindful Gray is a beautiful greige color with no discernible undertones. Unlike a lot of greiges in north facing rooms, Mindful Gray does not look beige in little light, but just looks like a slightly darker Gray.
Perfect for walls, but even more stunning on cabinetry, Mindful Gray is a perfect greige paint color!
Related: 9 farmhouse paint colors to try in 2020
Repose Gray SW 7015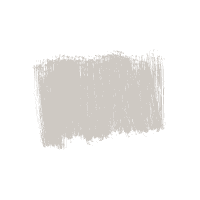 The LRV of Repose Gray is 58
If you really liked the nice neutral undertones of Mindful Gray, but thought it was a bit too dark for your space, you'll likely fall in love with Repose Gray by Sherwin Williams.
While Repose Gray does have a hint of a purple undertone, it's nice neutral base of gray/beige brings a warm base to any space.
Grab a sample of Repose Gray
Worldly Gray SW 7043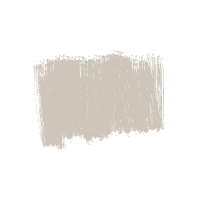 The LRV of Worldly Gray is 58
Another rich greige paint color is Worldly Gray by Sherwin Williams.
Like some other greige colors on this list, Worldy Gray has a hint of a green undertone, so make sure to sample Worldly Gray against your furnishing and fixed elements like flooring and countertops to see if the green undertone shows, if that's something you want to avoid.
Order a sample of Worldly Gray.
Need help deciding which paint color works for your space? Here's my full guide on how to pick paint colors.
Greige paint samples
Rather than heading out to the store to grab multiple paint samples, try Sampilize! This is seriously one of the coolest inventions ever. You can order paint samples online on sheets of 12×12 peel and stick paper.
Simply peel and stick the paint samples right on your wall to help you decide what paint color is right for your space. I have used Sampilize many times when I want to compare multiple paint colors to see how they work on walls in my home and I love this process so much more than going to the paint store.
Our favorite paint supplies:
Joint Compound: Prep your walls! Fill any holes with this product, let dry and sand. Fill a second time and sand again. Now you're ready to paint.
Razor blades: The absolute best product to remove excess joint compound from walls that you've patched.
Sand paper: Sand down the joint compound after you've filled holes for the absolute smoothest finish.
Paint brush: The best paint brush we use for all paint projects in our home and our clients' homes.
Drop cloth: Save your floors. Paint is no fun to remove from carpet.
Rollers: Huge fan of this brand of rollers.
Is greige still popular in 2022?
Not only is greige paint still hugely popular now, but interior design experts also predict that greige will be big for a while. I have noticed a bit of a departure from griege tones that lean more toward grays than beiges, as designers are now favoring warmer, earthier tones. So if you're worried that greige is going to go out of style, don't be!
What is a good accent color for greige?
One of the best aspects of going with a greige is that it's such a neutral paint color choice that it goes with virtually anything– from blacks to turquoise and everything in between–provided you consider the undertones of the color you want to pair with the greige color.
For example, take your greige color in question, identify the undertones and then compare those with the color you want to pair it with. To blend well, colors need to have undertones that complement each other. Take pairing a greige with a trim color– if the greige color has a warm undertone, make sure you choose a trim color with a warm undertone.
If drama is what you're going for, lighter greige colors like accessible beige work beautifully with a black paint color.
Revere Pewter works wonderfully paired alongside a navy paint color or even turquoise.
Greige paint colors also pair well with the grey green paint color family, and look really pretty with the more muted farmhouse paint colors, like sea salt, waterloo, blushing and pewter green.
Greige paint colors are classic choices that will stand the test of time in your home. Have a question about a greige paint color? Let me know! In the meantime, if after reading this post, you're still wondering, "What color should I paint my room?" be sure to read my helpful guide.
Other paint colors to check out
Accessible beige by Sherwin Williams
Revere Pewter by Sherwin Williams
White Dove by Benjamin Moore
The best black paint colors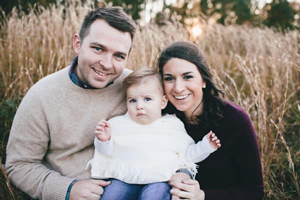 ABOUT DANIEL AND ASHLEY
As a licensed general contractor with more than 10 years in the business, Daniel can walk you through any home renovation or improvement project step-by-step. And if you're here for home design and paint color advice, Ashley's your girl! Join us as we share helpful tips and step-by-step tutorials on anything and everything home. We're also renovating our personal home along the way, and will use this blog as a way to document our progress. Read more...