14 timeless neutral paint colors for your home
Choosing a neutral paint color is a smart choice. Not only does it allow you more flexibility with furnishings, but you're also able to change up your decor frequently without worrying about whether or not your new style will clash with your wall color.
Don't just assume that choosing a neutral paint color means you have to go with white or beige– there are colors in every category that are considered neutrals, thanks to their muted hues and balanced undertones.
Need help selecting the best neutral paint color for your home? Here are 10 of the best neutral colors.
What is the most popular neutral paint color?
Today, you'll see most designers leaning towards neutral colors in the white and greige paint color family. Some black paint colors are also considered neutral, too, and are becoming increasingly popular.
Neutral paint colors that work well for any home
Best neutral paint colors-Sherwin Williams
Worldly Gray
Worldly Gray is a classic greige paint color that adds enough color to the walls without being too fussy about mixing and matching with many different decor styles.
More of a true gray, Worldly Gray lacks the blue undertones that turn a lot of gray paint colors purple, yet is warm enough to work well with either a more gray or more beige/brown color palette.
Accessible Beige
I've used Accessible Beige extensively throughout my main living areas due to it's highly neutral vibe. A wonderful blend of greige and gray, Accessible beige has just enough warmth to soften a room without the darkening factor that you can typically get with a beige paint.
While Accessible Beige is a true neutral paint color, it does tend to work better in spaces with ample light, as it looks less neutral and more of a beige in rooms with small amounts of natural light.
Steely Gray
Steely gray is a beautiful blue gray paint color with cool undertones. Because of the blue undertones, this particular gray color isn't quite as warm as other gray or greige paint colors, but still works well to neutralize a space.
Tinsmith
Tinsmith is a near-perfect classic gray color, thanks to it's very slight blue undertone that doesn't overwhelm the color. Lighter than a lot of gray paint choices, Tinsmith is a good neutral backdrop and works well to brighten a darker space.
Sea Serpent
If you're on the hunt for the perfect bold color that's neutral enough to work with your eclectic decor, Sea Serpent is a beautiful choice. A rich, deep blue paint with green undertones, this is a fabulous choice for offices, powder rooms or even would even be perfect on an accent wall in a baby boy's nursery.
Black Swan
Black Swan is a beautiful black paint color with undertones of gray. Perfect for those that don't want to go with a true black, Black Swan has just enough gray in it to give off more of a charcoal vibe.
Best neutral paint colors- Benjamin Moore
White Dove
White Dove is easily one of my favorite paint colors. We've used white dove on our trim and interior doors and even on our home's exterior. It's a soft, creamy white that gives it a very soft appearance. It does have more of a yellow undertone compared to stark whites, but I think that really helps to soften the color up.
Revere Pewter
Revere Pewter has been highly popular for ages, thanks to its warm greige appearance allows it to work in most any setting. There is a hint of a green undertone in Revere Pewter, so do be aware if you are using this paint color in a room with terra-cotta tiles or a carpet that has pink undertones it will most likely clash.
Light Pewter
If you like the idea of Revere Pewter but think you might need a little lighter of a color, Light Pewter might be perfect for your space. While Light Pewter is still considered a greige paint color, it does tend to lean more on the gray side than the beige side.
Related reading: Pewter color paint choices that work well in homes
Silver Sage
Silver sage is a color I've recently discovered, but have quickly fallen in love with! It's a beautiful soft green with light gray undertones. This neutral paint color is the perfect choice for nearly any room– it even looks good in a nursery!
If you like Silver Sage, you'll love these other light green paint colors, too!
Silver Spring
Looking for a calming blue that's not too blue and not too gray? Silver Spring is a perfect fit! Silver Spring is a pretty blue with gray undertones that are just right, making this more a warmer color than a lot of the blue gray colors you typically see. I really like Silver Spring for a bedroom or powder room.
Graphite
10 years ago no one would have thought to paint a room black, and now, people are embracing the warm rich hues in droves! I love a good black paint color and really believe every room should have some black in it, as it ads a depth and richness that just can't be replicated with other colors. Graphite, much like Black Swan is more of a charcoal, thanks its gray undertones.
Storm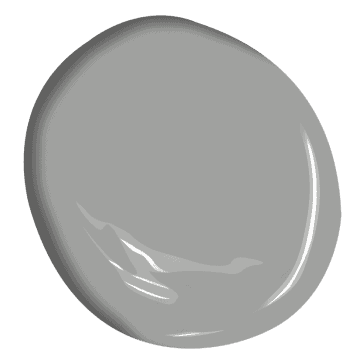 A gray that isn't blue or too close to greige, Storm is a classic paint color choice if you're looking for a medium-cool gray paint color. I wouldn't use Storm in a room with little light, as it is on the darker side, but this color looks absolutely stunning in a room with natural sunlight.
Balboa Mist
Balboa Mist is a very light gray paint color with a slight violet undertone. It's a bit of a chameleon in that it looks much lighter in rooms with a lot of light and looks darker (and can even show some of that violet undertone) in rooms that don't have ample light.
Related neutral paint reviews
Sherwin Williams Accessible Beige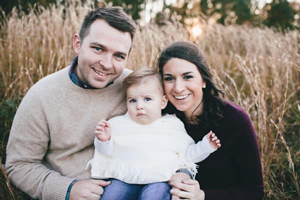 ABOUT DANIEL AND ASHLEY
As a licensed general contractor with more than 10 years in the business, Daniel can walk you through any home renovation or improvement project step-by-step. And if you're here for home design and paint color advice, Ashley's your girl! Join us as we share helpful tips and step-by-step tutorials on anything and everything home. We're also renovating our personal home along the way, and will use this blog as a way to document our progress. Read more...