11 beautiful gray green paint colors
Move over greige, gray green paint is ready to take center stage. If you haven't thought about using grayish green paint in your home, consider it now!
The light green hue softened by undertones of gray is absolutely beautiful and creates a perfect neutral backdrop for decor and furnishings.
Believe it or not, green gray paint is actually considered a neutral paint color and will work well in most homes. Not sure which green gray paint is right for you? Here are 10 of our favorite gray green paint colors.
This post contains affiliate links. Read my policy here.
Gray green paint colors
Not too green, but not too gray and cold–gray green paint colors are timeless and neutral enough for most spaces.
If you're interested in any of the paint colors on this list, you can order a 12×12 peel and stick sample of the color, here.
Budding Green by Benjamin Moore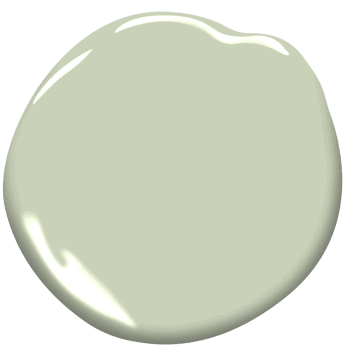 A nice soft green, complimented with notes of gray undertones, Budding Green is a great choice if you're looking for a green paint color with a little gray to soften it up.
Order a sample of Budding Green
Soft Fern by Benjamin Moore
Soft fern is a bit like Horizon in that it has gray and greige undertones in it, yet it's a little more green in color than Horizon. A wonderful choice if picking a green color scares you, but you'd still like to step out of your comfort zone a bit.
Order a sample of Soft Fern
Clary Sage by Sherwin Williams
The darkest green on this list of gray green paint colors, Clary Sage is a nice olive color, that's lightened up a bit by some gray undertones.
Order a sample of Clary Sage
Liveable Green by Sherwin Williams
Liveable green reminds me of Soft Fern, if you're looking for a very pale green with hints of gray, Liveable Green is very, well, liveable.
Order a sample of Liveable Green
Ancient Marble by Sherwin Williams
I wanted a pretty soft green with a hint of gray in it for our kids' bathroom with laundry room remodel and after testing many colors, we landed on Ancient Marble. Despite the fact that the paint chip makes this color look like a beige, it's actually a pale green gray hue, with definitely more green than gray. It's used on our vanity in our kids' bath, where there's no window, so keep that in mind.
Rainwashed by Sherwin Williams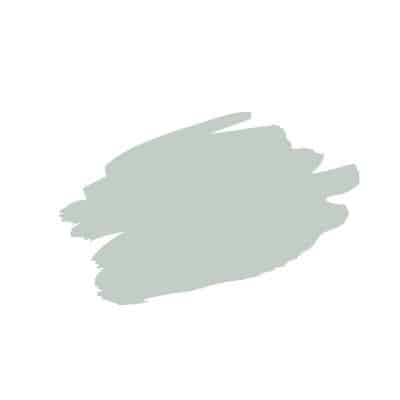 Rainwashed is a beautiful paint color that is made up of green, blue and gray. Some might call it a blue-gray-green paint color.
Order a sample of Rainwashed
Silvermist by Sherwin Williams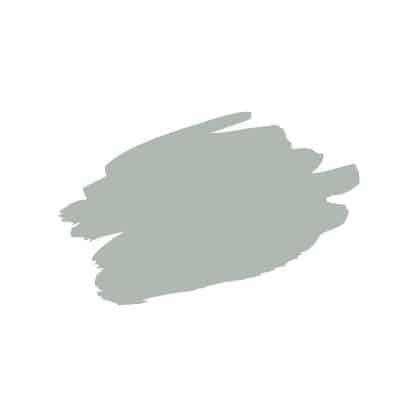 Silvermist is a sage green with undertones of blue and gray. If you really like the idea of sage, but would like it to have a little more depth, try Silvermist.
Order a sample of Silvermist
Silverpointe by Sherwin Williams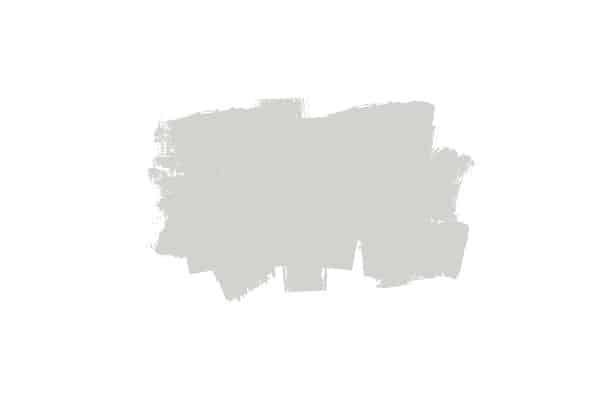 This pale green gray hue has a bit of blue in it too, but I'm still considering it one of the best green grays. I love Silverpointe for a bathroom or even as a coordinating color with a darker navy hue.
Softened Green by Sherwin Williams
A gorgeous light olive green highlighted by gray undertones, Softened Green is a beautiful choice.
Order a sample of Softened Green
Green Smoke by Farrow & Ball
A super popular smoky green hue, Green Smoke by Farrow & Ball is one of my favorites on this list. An army green color, subdued by gray undertones, Green Smoke really makes a statement. This color pairs beautifully with off-white colors and mustard yellows, just to name a few.
Evergreen Fog by Sherwin Williams
I had to update this list to add Sherwin Williams' latest color of the year pick, Evergreen Fog. A beautiful deep green with greige undertones, Evergreen Fog is one of the darkest hues on this list. If you want a color that packs a punch and you also have quite a bit of natural light in the space in question, consider Evergreen Fog.
If you like the idea of gray green paint but didn't quite find what you were looking for, check out my review on Pigeon by Farrow and Ball or you can find other paint color reviews here.
Need help deciding what color to paint your room? Here's my full guide on how to choose paint colors!
Gray green paint in real homes
Look how beautiful softened green looks on these kitchen cabinets! I love moving away from the all-white kitchen in favor of these rich hues.
Bedroom in Rainwashed
Rainwashed bedroom via Thrift Diving
Desk nook in Silvermist
Get samples of gray green paint online
Be absolutely sure the gray green paint color of your choice will work well in your space when you try Sampilize. If you haven't heard of this seriously cool company, Sampilize will send you paint samples on 12 x 12 sheets of peel and stick paper.
I was having a pretty tough time on deciding on a wall color for our living room and was able to order several samples online and easily pick one that worked best in the space. It saves so much time when you don't have to go back and fourth to the store, too!
Check out Samplize here!
Our favorite paint products
Joint Compound: Prep your walls! Fill any holes with this product, let dry and sand. Fill a second time and sand again. Now you're ready to paint.
Razor blades: The absolute best product to remove excess joint compound from walls that you've patched.
Sand paper: Sand down the joint compound after you've filled holes for the absolute smoothest finish.
Paint brush: The best paint brush we use for all paint projects in our home and our clients' homes.
Drop cloth: Save your floors. Paint is no fun to remove from carpet.
Rollers: Huge fan of this brand of rollers.
Other paint advice and paint colors you may enjoy
How to choose paint colors for your home interior
The best greige paint choices for your home
Black paint colors that work well in homes
Beautiful pink and blush paint colors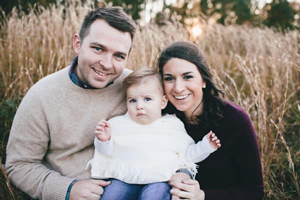 ABOUT DANIEL AND ASHLEY
As a licensed general contractor with more than 10 years in the business, Daniel can walk you through any home renovation or improvement project step-by-step. And if you're here for home design and paint color advice, Ashley's your girl! Join us as we share helpful tips and step-by-step tutorials on anything and everything home. We're also renovating our personal home along the way, and will use this blog as a way to document our progress. Read more...