JOIN Our newsletter
Follow along as we renovate our 90s fixer upper!
welcome to home like you mean it
We're so happy you're here! Join us as we renovate our 90s fixer upper into a modern farmhouse. If you're up for a challenge, stick around, because we'll show you how to do everything yourself.
DIY tutorials
Full length tutorials on everything from installing shiplap to building tables.
A medium toned gray, Stonington Gray has been a popular gray paint color for years. Thinking about using this middle of the road gray hue in your home? Make sure it's the right color for you with my full color review. What are the undertones of Stonington Gray? While many people like to put Stonington…
On the hunt for a light gray paint color? Sherwin Williams' Silverpointe might be for you. This cooler gray is pretty, but it's not right for everyone–find out if it will work well in your space. What are the undertones in Silverpointe? Silverpoint has blue and green undertones. You will see varying degrees of either…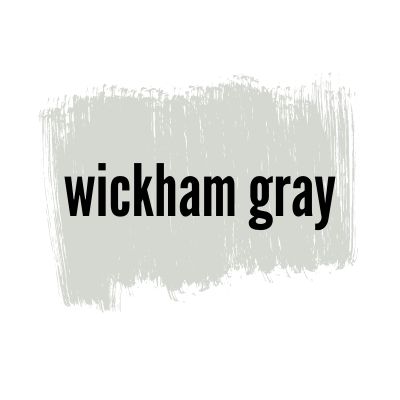 A very light gray, Wickham Gray is fairly pale compared to some of the darker grays that have been dominating the gray hues for quite some time. Is this pale gray right for you? Find out with my full review on Wickham Gray. What are the undertones in Wickham Gray? The undertones in Wickham Gray…
OH HI! we're daniel and ashley
We're so happy you're here!
If you're looking for advice on maintaining, renovating or creating something for your home– you're in the right place.
As a licensed general contractor with more than 10 years in the business, Daniel can walk you through any home renovation or improvement project step-by-step.
As a paint color expert and design enthusiast, Ashley helps homeowners understand best practices for paint and decor and how it relates well to their home.
Join us as we share helpful tips and step-by-step tutorials on anything and everything home. We're also renovating our personal home along the way, and will use this blog as a way to document our progress.
Follow us on Instagram