The best black paint colors for decorating your home
Black paint colors are having a major moment in the home decorating space and I'm so excited for this pop of color to finally have time to shine.
Painting with black is something that might scare some of you, but trust me, once you see the drama black brings to a space, you'll fall in love and won't go back. Black can also add a lot of warmth to your space if you mix it well with soft wooden tones.

Thinking of taking the plunge and panting a wall or piece of furniture black? Here are the best black paint colors for interior spaces.
This post contains affiliate links. Read our policy here.

The best black paint colors
Before we jump in, I just want to point out a few quick things you need to look for when choosing a black paint color:
Look at the Light Reflective Value or LVR. All paint colors are assigned a value on a 0-100 scale, with 0 being true black and 100 being pure white. If it's hard to tell how dark a black paint color is, the LRV will always give you the information you need.
Look for undertones in black paint colors. As you can see from the image above, most black colors have visible undertones of grey, purple, navy, blue or even green. Make sure you look at the undertones in the black paint to see whether or not they will work well with your space.
Tricorn black by Sherwin Williams
Tricorn black, SW6258 is one of the safest choices you can make when painting with black for the first time, thanks to pure black appearance.
Even though this color belongs to the blue/purple color family, tricorn black has no discernible undertones and it's truly a neutral paint color.
If you're looking for a true black, go with tricorn black. Along with Black Magic and Caviar, both by Sherwin Williams, Tricorn Black is one of three truest blacks available.
Tricorn Black is the darkest and truest shade of black with the 11 black paint colors I've reviewed on this post, and has a Light Reflective Value of 2.45.
Want to see this color in your home? Order a sample of peel and stick paint here.
Black Magic by Sherwin Williams

Black Magic, SW 6991 is a rich, deep black paint color. Boasting a LRV of 2.88, Black Magic is the second darkest black color of the paint colors I've reviewed in this post.
According to Sherwin Williams, Black Magic, along with Tricorn Black and Caviar are three of their truest black colors. If you're looking for a true black with no discernible undertones, Black Magic is a great choice.
Want to see a sample of Black Magic in your home? Order a peel and stick paint sample here.
Caviar by Sherwin Williams
Caviar, SW 6990 is one of three true black colors Sherwin Williams has available. With a LRV of 2.94, Caviar is only slightly lighter than Black Magic.
Grab a sample of Caviar here.
Onyx by Benjamin Moore
Onyx, 2133-10 is another true black paint color with no virtually no undertones. Going with Onyx paint will definitely make a statement and add drama to your room. Onyx's light reflective value is 2.9.
Order a peel and stick sample of Onyx here.
Black Beauty by Benjamin Moore
Black Beauty, 2128- 10 is a bold color choice and you'll notice the color is very similar to Onyx. The LRV of Black Beauty is 3.26, so it's less of a true black when compared to Onyx.
Grab a sample of Black Beauty here.
Wrought Iron by Benjamin Moore
Wrought Iron 2124-10 is a softer black with grey undertones. If you're not ready to completely commit to a true black, Wrought Iron is dark enough to make a statement, while still being warm at the same time. The LRV of Wrought Iron is 6.16.
If you love Wrought Iron, but want something with a little more brown in it, try Urbane Bronze by Sherwin Williams.
Order a sample here.
Soot by Benjamin Moore
Soot, 2129-20 is a beautiful soft black. Soot has warm grey undertones and is a bold color when standing alone, but definitely a departure from true black. Soot is more of a dark, rich charcoal color. Compared to Iron or and Wrought Iron, Soot has a deeper charcoal hue. The LRV of Soot is 4.11
Order a sample of Soot here.
French Beret by Benjamin Moore
French Beret, 1610 is another softer shade of black with dark grey and navy undertones. The LRV of French Beret is 7.11, making it a great choice if you're looking for a warmer black with soft navy undertones.
If you like the look of French Beret, I've reviewed tons of blue black paint colors that are similar!
Iron ore by Sherwin Williams

Sherwin Williams Iron Ore, 7069 is another soft black with dark grey undertones, giving Iron Ore a rich charcoal finish. The LRV of Iron Ore is 6.15.
Below you can see a what Iron Ore looks like in real life, as we used this bold color on our barn door that leads to our kids' bathroom. Here you can read more about our kids bathroom + laundry room combo renovation.
Peppercorn by Sherwin Williams
Peppercorn, SW7674 is definitely more of a soft black paint color. Painted next to tricorn black you'll notice hints of grey and charcoal. If you're looking for a striking color, but afraid of a true black, peppercorn is a nice warm soft black to start with. The light reflective value is 10.07.
Order a sample of Peppercorn
Off Black by Farrow & Ball
Off Black is a more muted looking black, while still having a sophisticated look and feel. Void of any navy undertones, Off Black is a pure deep charcoal color.
Black Magic vs Tricorn Black
Black Magic and Tricorn Black, both by Sherwin Williams are 2 of 3 of the truest black paint colors available. Because these colors are so close, you must look at the light reflective value to compare them. Black Magic has a LRV of 2.88, while Tricorn Black has a LRV of 2.45. Because Tricorn Black has a LRV of 2.45 it is slightly closer to true black than Black Magic.
Caviar vs. Tricorn Black
Caviar and Tricorn Black, both of Sherwin williams are also 2 of 3 of the purest black paint colors on the Market. Comparing light reflective values, Caviar has a LRV of 2.94, while Tricorn Black has a LRV of 2.45. In this case, Tricorn Black is closer to true black than Caviar.
Compared all together, Tricorn Black is the closest to true black, followed by Black Magic. Caviar is the "lightest" black shade out of the three pure black paint colors.
Wrought Iron vs. Iron Ore
Wrought Iron is made by Benjamin Moore and Iron Ore is made by Sherwin Williams. Their light reflective values are 6.16 and 6.15 respectively. Because their LRV's are so close, they are almost the same color of deep charcoal, with Iron Ore being only a hair towards true black than Wrought Iron.
Samples of black paint colors
If you haven't already heard of Samplize, it's seriously the coolest way to test out paint samples. If you're like me and like to test out multiple paint colors before you choose, this is much easier (and cleaner). Samplize makes 12 x 12 peel and stick paint samples that you can simply place anywhere in your home.
If you keep scrolling, the photo at the bottom of this post shows all the samples I purchased to decided on a black paint color. It's super helpful, especially when wondering which color is lighter/darker.
Black paint colors in real homes
Iron Ore used on our barn door that leads to our bathroom laundry room combo.
Best black paint colors for interior doors
Wrought Iron is the most popular black paint color for interior doors due to its subtle warm grey undertones. It's much closer to charcoal then true black and is a safe choice, as Wrought Iron pairs really well with white and grey tones throughout your home.

My other favorites for black interior doors are Iron Ore, and if you're looking for a more bold black statement, Soot.

What colors look best with black?
I hear all the time how people are afraid to decorate with black; while black is a bold choice, it's actually thought of as a neutral paint color. A true black paint color pairs well with virtually any neutral wall color, beige, grey, or white.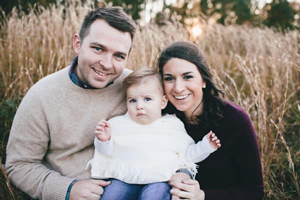 ABOUT DANIEL AND ASHLEY
As a licensed general contractor with more than 10 years in the business, Daniel can walk you through any home renovation or improvement project step-by-step. And if you're here for home design and paint color advice, Ashley's your girl! Join us as we share helpful tips and step-by-step tutorials on anything and everything home. We're also renovating our personal home along the way, and will use this blog as a way to document our progress. Read more...