In search of a bold, navy blue hue? Hale Navy by Benjamin Moore just might be what you're looking for. Unlike many blue hues that could quickly go awry, Hale Navy is a classic navy that designers turn to again and again, thanks to the color's unique ability to pair well with most design finishes.
This post contains affiliate links. Read my policy here.
Is Hale Navy warm or cool?
Hale Navy is a cool paint color, but surprisingly it works really well with paint colors that have either a cool or warm undertone to them.
As you can see based on the photo above, Hale Navy is a true navy–absent of any green undertones that can typically be found in navy blue paint. It's also a much deeper hue than many blue paint colors, and almost looks like a charcoal or even black in low lighting situations.
If you're after a deep blue with more of a green undertone, I've also reviewed my favorite blue green colors, too.
Find a 12 x 12 painted sample of Hale Navy here.
What colors go with Hale Navy?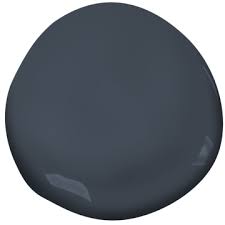 There's a reason Hale Navy is chosen again and again, and that's because it simply goes with most everything and every color. I'd almost say it works really well as a neutral paint color, given it's versatility.
In terms of decor, hale navy looks beautiful when paired with wooden tones of all shades (see below picture).
When using Hale Navy in an open concept space, it really does work well with most colors, but if you'd like to stick to colors with similar palettes, stick to colors in the blue and gray space. Some of my favorite pairings suggestions are Palladian Blue, Sea Foam, Sea Salt, Repose Gray, Gray Owl and Wish.
Hale Navy can even work well with black paint colors, granted theres plenty of natural light in the room. If you combine black and Hale Navy in a dimly-lit space you may find that the colors look too similar.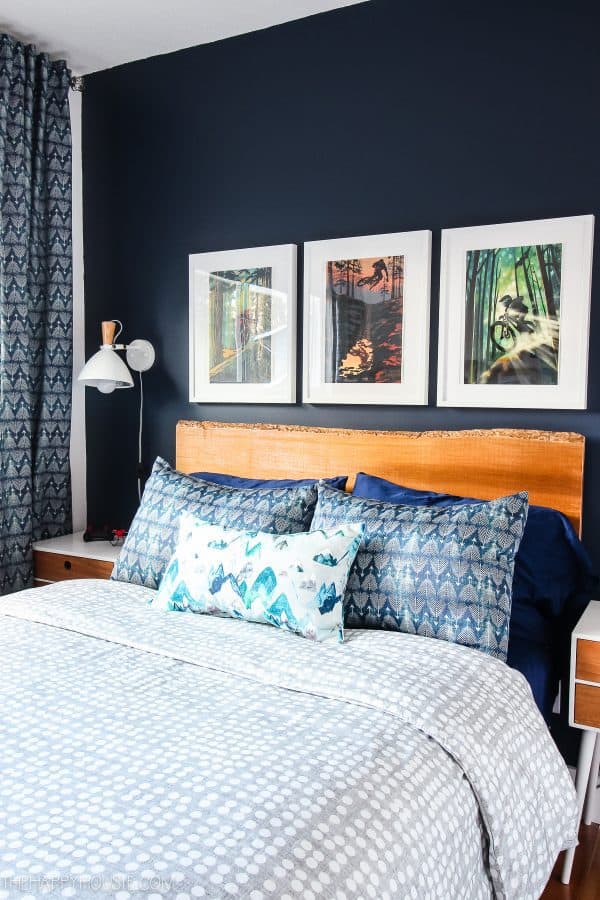 Here's a custom cabinetry piece we just wrapped up last week for a customer. See how beautiful the lighter butcher block countertop looks when paired with Hale Navy cabients?
What are the undertones of Hale Navy?
There is a bluish gray undertone to Hale Navy.
How does Hale Navy react in different lighting?
Just like with any paint color, you must try it out in your space to observe how it reads with the light in your room. In a north facing room that doesn't get too much light, Hale Navy will look very dark, dark navy, and almost reminds me of some of my favorite black paint colors.
On the contrary, if you have a room that sits on the opposite side and receives a large amount of sunlight, Hale Navy will appear like it's true self, which is just a really deep navy. The navy can be observed much better in rooms that have ample light, so if you're really after the navy color and not an almost-black color, make sure you've got a good bit of light in the room.
What color trim works well with Hale Navy?
Unlike a lot of paint colors, Hale Navy does a really good job of working well with different wood tones and fixed elements. Before you decide on a paint color, make sure you see how a sample works with your floors, trim and furniture.
The easiest way to do this is to order a 12 x 12 sample of the color or you can go the the store and paint 2 coats of paint on a white poster board.
Hale Navy will work with both a soft creamy white trim like White Dove or a more true white trim color like Chantilly Lace.
Hale Navy vs Naval
When comparing two like colors, it's always smart to start by comparing their light reflective value, or LRV. All colors are a assigned a value on a 0-100 scale. Zero is a true black and 100 is the whitest white.
When comparing Hale Navy with Naval, we see that it has a LRV of 6.3, while Naval has a LRV of 4. Between the two colors, Naval is definitely darker. Beyond that difference, Hale Navy has much more of a gray undertone than Naval. Between the two, I would say Naval is more of a classic navy than Hale Navy.
Hale Navy and Revere Pewter
Many, many homeowners have wondered if Revere Pewter and Hale Navy will work together, as so many people have already painted their common areas Revere Pewter. The answer is yes, Hale Navy Works really well with Revere Pewter. Even though Revere Pewter technically has a green undertone to it, it works really well with Hale Navy.
The only time I wouldn't suggest pairing the two is if you've used Revere Pewter in a smaller room that doesn't get much light, causing the color to look darker. Because Hale Navy is such a saturated color, you really want to balance it out with a lighter color.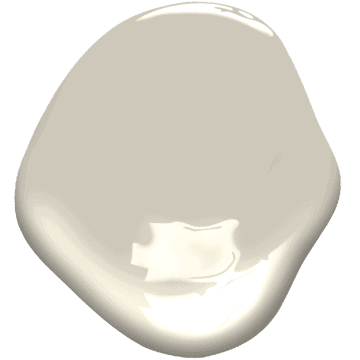 Order a sample of Hale Navy to be delivered to your doorstep
Gone are the days of running back and fourth between paint stores to grab samples–now you can get 12 x 12 samples of real paint delivered right to your door! The paint samples are on peel and stick pieces of paper so you can stick them right to your walls and observe the color in multiple spaces, without ruining any of your walls!
Grab a sample of Hale Navy here.
Related paint color reviews