Pewter color paints that work well in any home
When most people think of a pewter color they think of a hue that is predominately gray.
If you're searching for a paint color that has a little more depth, with gray undertones, you might enjoy looking through these popular pewter color paint choices.
Is pewter in the gray family?
While pewter can take on different hues based on the undertones in the paint colors, pewter is mostly in the gray paint color family.
Is a pewter paint color dated?
The most popular pewter paint color, Revere Pewter, has been around forever. And despite its longevity, it's still very highly popular today. When choosing a pewter paint color, look for a hue that has a good blend of soft colors like beige, light green, taupe or warm gray for a pewter color that will stand the test of time.
The best pewter color paints for your space
Pay attention to the LRV or light reflective value of each pewter paint color. The LRV has to do with how much a color reflects versus how much it absorbs. The numbers are assigned on a 0-100 scale, with numbers closer to 0 absorbing more light and numbers closer to 100 reflecting more light.
When you are between two paint choices, make sure to consider their light reflective values, too!
Dark Pewter by Benjamin Moore
The darkest shade of pewter on this list, Dark Pewter by Benjamin Moore is really quite stunning. Undertones of blue give this deep gray hue a dramatic flair that will accentuate whatever it's used on. If you're on the hunt for something dark and moody, Dark Pewter is a great choice.
LRV of 8.92
If you like this dark pewter color, you'll love these dark green paint options, too!
Revere Pewter by Benjamin Moore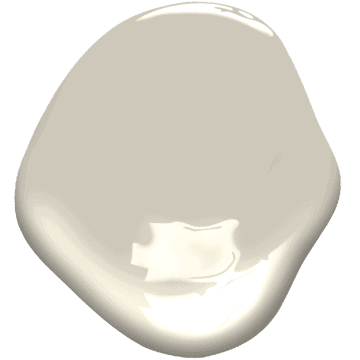 Revere Pewter is one of the most widely recommended paint colors by interior designers largely due to the fact that it works so well with most any decor and serves its purpose as a warm, neutral backdrop. Despite its seemingly neutral tone, Revere Pewter actual has a green undertone in it, which can really be seen when paired with pink or red elements.
LRV of 55.1
Pewter by Benjamin Moore
Pewter by Benjamin Moore looks just about what you'd think it would look like, given its name. Beautifully rich, Pewter is a light gray with soft blue undertones. If you're looking for a true pewter color, Pewter is the perfect steely gray color.
LRV of 33
Light Pewter Benjamin Moore
Light Pewter is quickly becoming one of my new favorite warm neutrals. Much lighter than the ever popular Revere Pewter, Light Pewter has a LRV of 68. I would consider this color a true greige, but with more gray undertones than beige.
If you like the warmth of Revere Pewter, but need something lighter or don't have too much natural light in a room, Light Pewter is the way to go.
LRV of 68
Pewter Green by Sherwin Williams
Dark and moody, Pewter Green is a perfect pewter paint choice for kitchen cabinets or a masculine office. Gray undertones work to give this color a milky feel, softening it up, just a bit. If Dark Pewter was a little too dark, but you still want a bold color choice, you'll be happy you went with Pewter Green.
LRV of 11.8
Pewter Tankard by Sherwin Williams
If you're looking for a warm greige, but don't want to get too far into the taupe paint family, Pewter Tankard is something you should consider. Just like a lot of greige colors, Pewter Tankard will appear much darker in rooms that don't get a lot of light. If you want a pewter color with more depth, but don't want it to appear too dark and boring, make sure you use this color in a room with ample light.
LRV of 33.66
Vintage Pewter by Benjamin Moore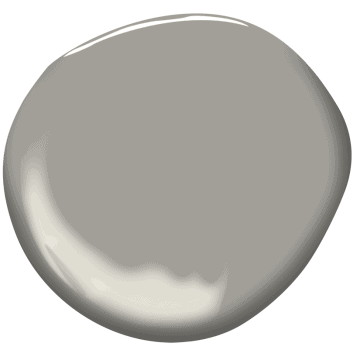 If you like the look and feel of Pewter by Benjamin Moore but wish it had a bit more beige or warmth to it, Vintage Pewter is a great option. This is a truer greige color with soft gray and beige undertones making it appear softer when compared to Pewter.
LRV of 34.5
Antique Pewter by Benjamin Moore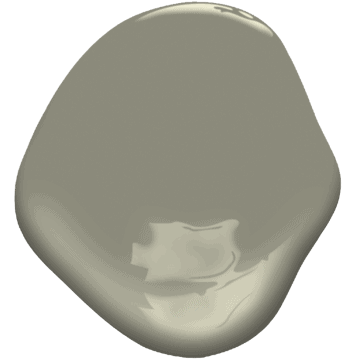 Antique Pewter is a beautiful gray green paint color softened by warm beige undertones. Working better in rooms with more natural light, Antique Pewter looks great in offices, bathrooms or even on cabinetry.
LRV of 24.15
Tips for choosing a pewter color that works well for you
Paint samples can be misleading! Always, always, bring a sample of paint home and paint a large spare on a white background and place it in the area you want to paint to observe how light changes the color.
Make sure to observe the paint color throughout the day, noting how the light changes it. You may not like how the color appears after the sun goes down or in a room with only one small window.
Compare the pewter paint color of your choice with elements you can't easily change in your home. Take note of the paint color's undertones and see how they work with your floors, cabinets, etc.
Which pewter paint color is your favorite? Let us know in the comments!