The best gray wood stain options
Gray wood stain is perfect for creating that modern farmhouse feel, but how do you find the right one for your project?
In our kids' bathroom renovation, we decided to plank the ceiling in pine and use a gray wood stain to finish it. I wanted more of the weathered gray wood stain look, so naturally, we tested out several different gray stain colors until we found our favorite.
To help you choose the right gray stain on your next project we've reviewed our top 6 grey wood stain options.
Grey wood stain colors
Not the prettiest picture, but here's a side by side comparison of all the gray stain options we considered.
For your reference, we painted all of these gray stain options on pine and just used one coat, as we felt it adequately covered the wood well.
This post contains affiliate links. Read our policy here.
Carbon Gray
The richest of all the gray stain options we considered, carbon gray is truly a beautiful stain color. It's hard to tell from this photo (you can see it better in the side-by-side photo above) but I could see hints of blue undertones in this stain option, giving way to a very dark navy gray wood stain color.
Weathered Gray
As the name suggests, you can't go wrong choosing this weathered gray stain color. Not quite as dark as the Carbon gray, but still a dark grey color. I also detected a dark blue undertone on this stain, as well. As you can see from the photo at the top of the post, this color almost looks navy when paired next to the Carbon Gray.
Aged Barrel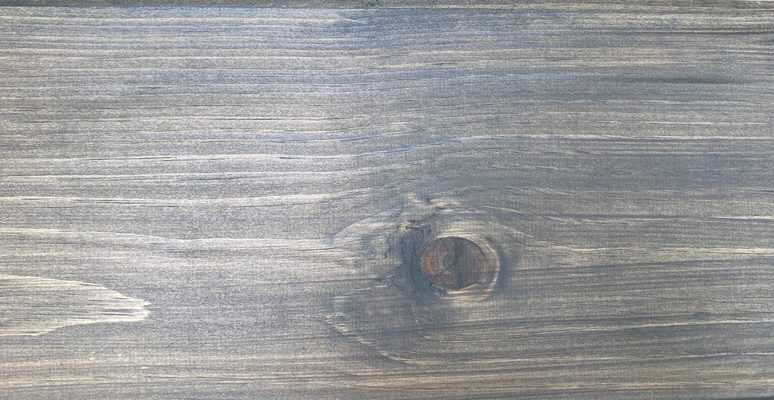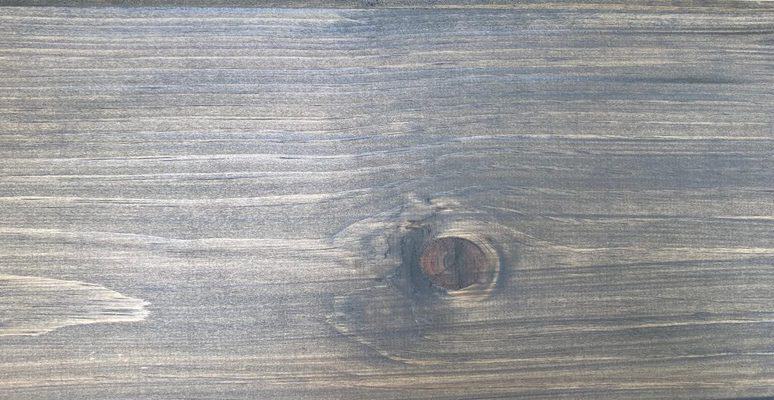 Aged Barrel was very similar to Carbon Gray in that it is a darker grey wood stain option. But unlike Carbon Gray, this one has darker undertones, almost making it look a little black.
Willow Gray
If you're looking for more of a true grey wood stain, Willow Gray is probably your best option. Not too dark and not too light, this gray color is just right.
Sun Bleached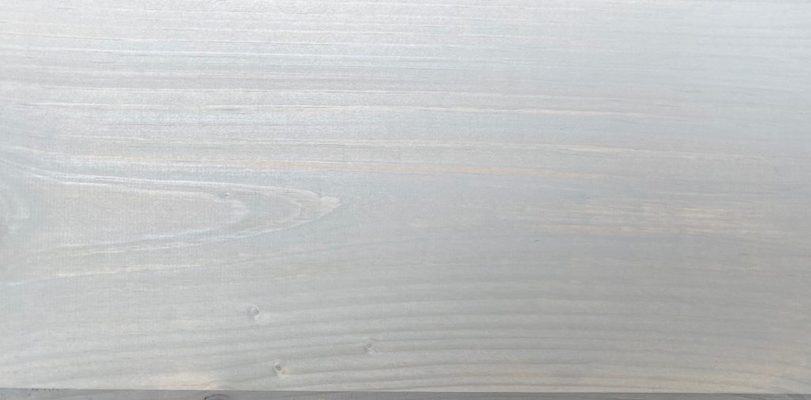 Sun bleached was probably my least favorite grey wood stain that we sampled, as I just felt it looked too much like a baby blue and less like a true gray. This color also showed less of the wood species underneath than all of the other stain options, which could be a positive or negative depending on the vibe you're going for.
Classic Gray
Classic Gray is probably the most natural looking out of all the grey stain options I reviewed. I also felt like this stain had more of a gray-brown hue than any of the others, so it's a really good option if you're looking for a middle of the road grey stain, that's been warmed with some brown undertones.
Tips for choosing a gray wood stain
As you can see from the first photo and the individual photos of each gray wood stain, in order to decide on the stain color that works best for your project, you should compare some stain options side-by-side.
Pay attention to the undertones in the gray stain choices and make sure they work well with the permanent fixtures in your home. Also, depending on the wood species you choose to stain, the color will come out lighter or darker, so do make sure to sample the stain options on scrap pieces of the wood species you want to stain.
Have questions about grey wood stain that you'd like us to answer? Leave a note below in the comments!
PSST! Here you can find medium-dark brown wood stain colors!