How to choose the perfect shade of white quartz countertops for your kitchen
There's stark white and then there's beigy-white and then of course you have whitish gray. With hundreds of samples to choose from, how do you know which white quartz is right for your kitchen?
Inside we'll look at the most popular white quartz countertop options and help you narrow down the right quartz color for your project.
Psst! Don't forget to come back later and check out my new post on the best white paint color for kitchen cabinets to pair with the quartz you choose.
Popular white quartz countertop options
As you'll see in the photos below, some of these quartz options have large-scale veining, while others are made to look more like marble.
As we are in the middle of planning our kitchen renovation, and going with a white quartz, I ordered a bunch of samples online of different colors.
Some of the companies sent large samples and others sent very small samples that really can only be used to test with paint colors, as they are too small to really tell what the large-scale design looks like.
Keep in mind, once you narrow down your selection, it's best to visit a stone yard to see the actual slab in person to get the full effect.
Cambria Brittanicca-white quartz with grey veins
A very popular choice since its release in 2015, Cambria Brittanicca is a bold choice. If you're looking for a very nearly white slab, this isn't for you, but if you're seeking something with a little more movement in it, don't pass this one up.
Cambria Brittanicca is a very bright white quartz that has large-scale gray veining that really adds depth to this white countertop.
This is a great choice if you really want an all white kitchen but you don't want it to be too white. Adding in a quartz countertop with significant movement like this one will really help to break up all the white. Overall, the veining in Brittanicca definitely has cool tones, this is not a warm white.
If you're wondering which paint colors Brittanicca pairs well with, I've seen it work well with White Dove, Chelsea Gray, Paper White and Krypton, just to name a few. Note: do not attempt to pair this warm quartz with a bright white paint color, as the creamier quartz colors work best with off-white paint colors.
Brittanicca Warm
Unlike Cambria Brittanicca, Brittanicca Warm is a much, much warmer slab. Overall, the slab is much warmer and I would classify it almost as an off-white.
Large greige/bronze veining give the slab even more warmth. Just like Brittanicca, Warm has large-scale veining, so make sure that you want a quartz that makes a statement if you select this one.
Warm works well with greige paint colors that are on the warmer side as opposed to cooler toned greige paint colors. I've seen Warm used very frequently with the very pale oak wood flooring that's so popular right now, and it looks really beautiful.

Calacatta Gold
Calacatta Gold is a bright white quartz accented with gray, beige and gold veining. This slab has large-scale veining, but it doesn't make quite the statement the two options above do, in terms of veining. If you like some veining, but not too much, this might be something to look in to.
I do like this color as the colors in the slab are very conducive to many decorating styles, so you don't feel like you have to stick to warm or cool colors as there's both gray and beige tones in it.
I've seen this slab paired with Benjamin Moore Oxford White, Stonington Gray, and Snowbound, just to name a few paint pairings.
Calacatta Nuvo
A warm creamy white with very subtle grey veining, Calacatta Nuvo almost reminds me of marble. I really wanted to use marble in our up-coming kitchen remodel, but as someone who loves to cook, plus two small kids, it's just not practical.
I've done a ton of research on this stone and many people have compared it to marble, as well. This might be the top contender for us!
Calacatta Nuvo works with a ton of paint colors because it's very neutral. I have seen it first hand pair really well with Benjamin Moore Simply White, which is a bright, warm white that has very subtle yellow undertones in it.
Cearstone Statuario Maxiums
Statuario Maxiumus is very similar to Calacatta Nuvo, in the fact that it has virtually the same creamy white base color, but has much more noticable veining.
I'd call the veining color in this stone a greige. Given the creamy white base and greige veining, I'd classify this stone in the warm color family.
Statuario Maxiumus pairs very well with Cloud White, a very creamy, off-white paint color with taupe undertones.
Cambria Ella


The tones in Cambria Ella are reallly pretty–it's a glistening snow white base with lines of gray. Unlike Brittanicca and Brittanicca Warm, the veining is very thin, but almost runs like waves throughout the stone.
Cambria Ella is really pretty paired with Silver Satin- an off white color with gray undertones and Distant Gray, another off-white paint color with significant gray undertones.
Calacatta Classic
If you really like the look of Cambria Brittanicca, but wanted something just slightly less dramatic in terms of veining, Calacatta Classic might be for you.
A bright white quartz with gray veining, Classic is a very pretty choice. Larger gray veins are accentuated with thinner gray lines, which creates significant movement.
I've seen this stone paired really beautifully with Swiss Coffee (reduced just a bit to tone down the yellowness), a warm white with yellow undertones.
Empira White
Empira white is a very bright white quartz. Many of the quartz samples I examined for the purposes of this post were white with significant undertones in them, making them more of an off-white tone, but I'd say Empira was very nearly pure white.
The dark charcoal veining is not as prevalent as in the Brittanicca, but it's not as subtle as the Calacatta Nuvo, I'd say it's in the middle.
Arctic White
If you got to the end of this post and didn't like anything you saw, maybe Arctic White is for you. Arctic White is free from any veining and it's simply just a pure white stone. If you really want your backsplash to shine, Arctic White might be what you're looking for.
Choosing white quartz for your kitchen
Researching about slab colors online is a good first step, but nothing beats going to a slab yard in person to view the larger slabs. I was surprised at how much I liked what I saw in the sample I was mailed and then when I saw the larger slab, I wasn't really a fan.
It makes a huge difference! Below are some frequently asked questions about white quartz:
FAQ about white quartz
Do white quartz counter tops stain?
Despite the fact that most people will shy away from white furniture, rugs or carpet due to stain anxiety, you can rest easy that your white quartz countertops will not stain.
People love the look of marble, but hate the maintenance, and thus Quartz exists. You can simply wipe clean with plain soap and water.
Is white quartz cheaper than granite?
Quartz is more than granite by about 30% on average. Although, the lighter the granite, the closer it is in price to quartz.
Is white quartz a natural stone?
I covered this exclusively on the recent post I did on quartz vs marble, but quartz is a man-made stone made out of ground up quartz and a small percentage of synthetic materials.
Looking for other kitchen renovation help? I have an article on kitchen island design, countertop edge styles, and even a helpful guide on hanging pendant lights over a kitchen island.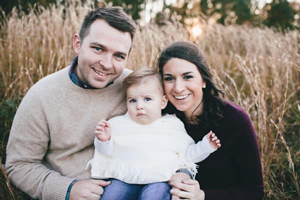 ABOUT DANIEL AND ASHLEY
As a licensed general contractor with more than 10 years in the business, Daniel can walk you through any home renovation or improvement project step-by-step. And if you're here for home design and paint color advice, Ashley's your girl! Join us as we share helpful tips and step-by-step tutorials on anything and everything home. We're also renovating our personal home along the way, and will use this blog as a way to document our progress. Read more...