Where to buy shiplap, plus tips on what to look for
Since we posted our farmhouse shiplap bathroom, people have been asking us where to buy shiplap, so we thought we'd give you a couple options here.
This post contains affiliate links. Read our policy here.

Where to buy shiplap
Most people tend to paint their shiplap, so buying material that's already factory-primed can give you a big head start.
Home Depot and Lowe's both carry primed shiplap in 8' and 12' lengths. I highly recommend getting this material for two main reasons. First, it's primed. Who wants to prime stuff? Not me.
The second reason is that this lumber is fingerjoint, so it is much less likely to warp over time than a regular piece of wood.
Fingerjoint wood is still solid wood, but it's multiple pieces spliced together to help keep the board perfectly straight.
Where to buy shiplap that you intend to stain
If you are not like most people and you intend to stain your shiplap, you will likely need to visit your local lumber yard to get natural shiplap.
There will likely be two grades, "knotty" and "clear." Knotty is a lower grade lumber that comes with more, you guessed it, knots… and other imperfections that really serve to add character and a more rustic feel to the wood.
This is a great option if you want to white wash the material so that all of the unique characteristics of the wood still come through.
The clear grade will have very few imperfections and very few knots in it. Call ahead to make sure that they have it in stock as you may need to order it.
On the plus side, local lumber yards often deliver lumber to your house for free, so you won't have to worry about destroying every mailbox on the route with the lumber you bought as it protrudes out the passenger side window of your Honda Civic.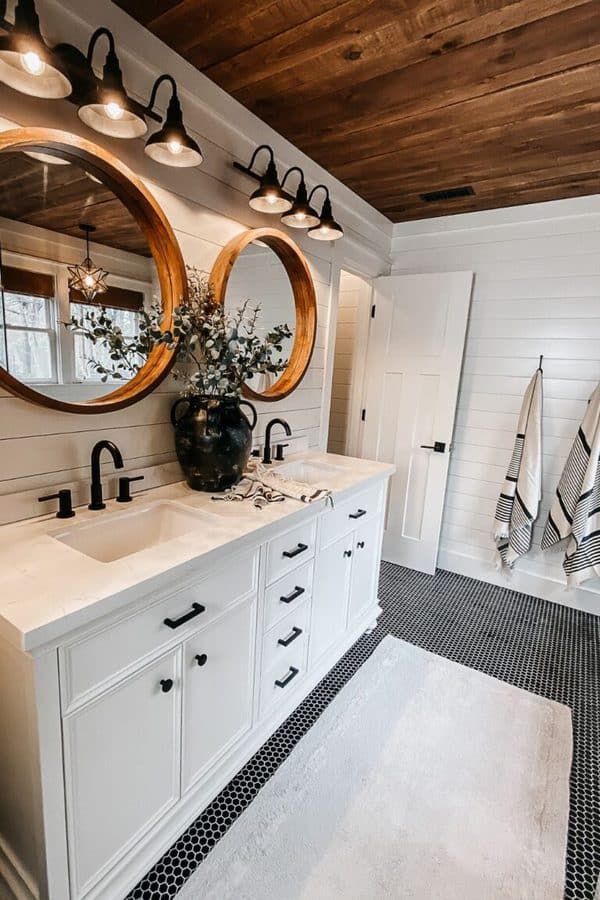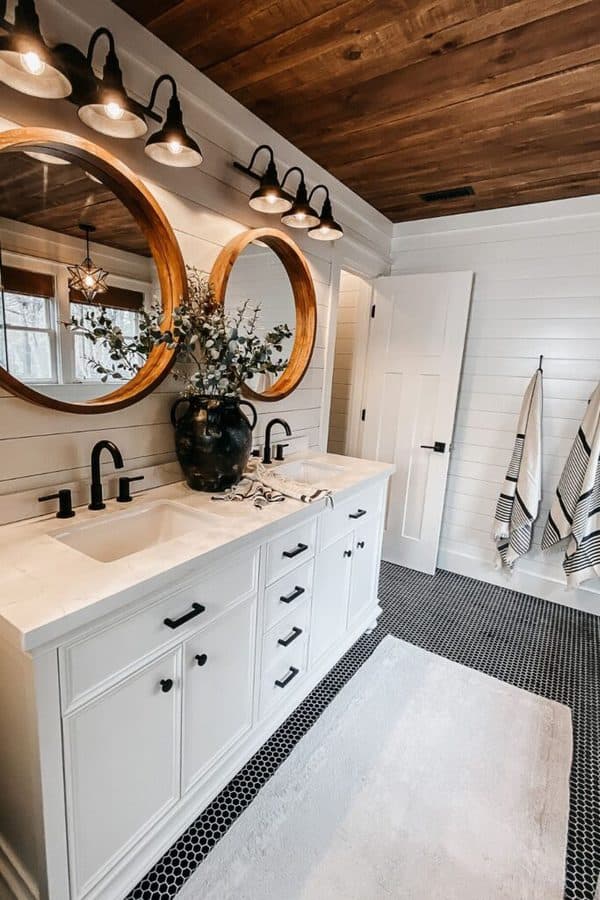 How much does shiplap cost?
Shiplap costs about $1.15 per linear foot for factory-primed paint grade material and about $1.35 per linear foot of unfinished material.
But that's not the entire story. Your shiplap will need to be sealed with either paint or some kind of clear sealant like polyurethane. If you're painting it, you can typically apply 2 coats of paint to an average bedroom with about 2 gallons.
If you're staining and sealing it, this process is a good bit more labor intensive and slightly more expensive. First, you'll need to stain it the color you want before applying the clear sealant. Let the stain completely dry before applying the sealant, so you may need to wait up to 24 hours if your stain is an oil-based product.
The same will apply to the polyurethane, letting 24 hours go by before applying the next coat. Here's the annoying part: You have to lightly sand the entire surface with 150 grit sandpaper, then completely clean the surface of all dust before applying coat number 2.
This costs time and elbow grease, so take that into account if your wife says "I want it done by this weekend." That's when you say, "Ok, we'll paint it."
We love shiplap here and have used it in multiple settings in our home. You can check out our shiplap fireplace wall or if you want step by step directions on how to install shiplap that you can check that out too.
Scroll & click to shop