All about cathedral ceilings: ideas, inspiration and the latest trends
Following the shape and pitch of the roof, cathedral ceilings are symmetrical in nature and can easily be a show stopper in your home.
I've always been drawn to vaulted ceilings– I love how they add so much personality and character to a home. Reminiscent of the soaring ceilings found in old cathedrals in Europe, these beautiful ceilings are still popular in even the most modern homes.
Thinking about a new build with cathedral ceilings or wondering if it's worth it to add to your current home? Here's everything you need to know.
Are cathedral ceilings outdated?
An alternative to a conventional flat ceilings, cathedral ceilings are far from outdated. However, you will find that there are polarizing opinions on vaulted or cathedral ceilings, so ultimately you must make sure you really like the raised ceiling style.
I do believe that cathedral ceilings without trim, tongue and groove or beam accents can look a little dated, so I would make sure you incorporate millwork into your ceiling design.
What's the typical height of cathedral ceilings?
A true cathedral ceiling is upwards of 13 feet or higher, depending on homeowner style preferences. Compared to most standard conventional ceilings that are either 8 or 9 feet, cathedral style ceilings create soaring sight lines, making the space they're in truly luxurious.
Cathedral ceiling ideas
Because nothing replaces imagery when it comes to design inspiration, here are some of my favorite cathedral ceiling looks:
This is perfect for that modern farmhouse vibe–classic white walls allow the arching ceiling line and gorgeous wooden beams to steal the show.
I'm a huge fan of tongue and groove ceiling, so naturally I'm drawn to this beautiful space, made even more lovely by the ample amount of light a cathedral ceiling allows for.
Typically you see cathedral ceilings in the great room of a home, but wow–I love it in a kitchen, too!
I'm saving this beautiful shot of a cathedral ceiling for my forever home inspiration folder. Everything about this is g
Do cathedral ceilings add value?
While high ceilings will always be at the top of most buyers wish lists and do add value to homes, because of the polarizing opinions surrounding cathedral ceilings, you must consider the market around you before you add a cathedral ceiling.
Will you be the only home on the block with a high ceiling? If you answered yes to that question, adding a cathedral ceiling may not add too much value to your home when you put it on the market. On the other hand, because of the price-point of homes around you, buyers may expect higher ceilings with beams and trim work.
Vaulted vs. cathedral ceiling?
Cathedral ceilings are constructed using the same pitch as the roof, they come up to a point and are symmetrical. On the other hand, vaulted ceilings are not symmetrical and don't come up to a point. There are many types of vaulted ceilings-domed vaults, barrel vaults, etc.
Drawbacks to cathedral ceilings
At some point, you'll have to clean the windows, replace light bulbs, get rid of cobwebs or maybe even paint, and therein lies the problems with cathedral ceilings. Of course you could always hire someone to do all those tasks, but if you're trying to save money or you're more of the DIY type, you may find yourself getting increasingly frustrated with the fact that you have to lug a tall ladder into your home each time you need to clean the windows.
Beyond maintaining the space, you'll also notice an increase in your energy bill with cathedral ceilings. It may be harder to heat or cool depending on the season.
How much does a cathedral ceiling cost?
For the most part, it's only really cost-effective to add a cathedral ceiling during the building process. You can plan on spending about 5 to 20 percent if you're adding this to your new construction plan. The range of cost is due to the type of material and trim used to outfit the cathedral ceiling.
If you're considering adding a cathedral ceiling to your existing home, you can plan on spending about $18,000 to $25,000 to get the job done.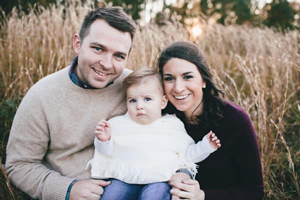 ABOUT DANIEL AND ASHLEY
As a licensed general contractor with more than 10 years in the business, Daniel can walk you through any home renovation or improvement project step-by-step. And if you're here for home design and paint color advice, Ashley's your girl! Join us as we share helpful tips and step-by-step tutorials on anything and everything home. We're also renovating our personal home along the way, and will use this blog as a way to document our progress. Read more...