Our favorite Christmas tree collars
For years I struggled with the look of our Christmas tree skirt–it was always wrinkled, got dirty and was constantly wet from watering the tree. I wondered if there was a better way, and much to my surprise, there was: Enter the Christmas tree collar.
If you're someone that loves the warmth of Christmas decorations and decor but feels like the walls are caving in on them from clutter as the season goes on, do yourself a favor and get a Christmas tree collar.
They're such a clean, crisp look you'll hardly notice all of the clutter around your house…hardly.
So for those of us that like Christmas, but want to make it tidier, here are the best Christmas Tree Collars that fit every budget and decor style.
This post contains affiliate links. Read our policy here.
Christmas tree collar options
Regardless of your decorating style, there's a collar that will fit the design and decor of your tree. Whether you're looking for more of a rustic look or need something a little more polished and modern, we've rounded up some of our favorite looks in every category.
Christmas tree collar basket options
A perfect addition to any farmhouse Christmas collection, the basket Christmas tree collar is a great way to finish the look of your rustic tree. I really like the woven look these baskets provide and I'm especially drawn to the black one, too, as it would look great with a tree adorned in burlap and black and white ribbon.

Metal Christmas tree collar ideas
I love the crisp clean lines these metal tree collars give off–I can see the copper going beautifully with a tree with more of a gold theme, while the red is a perfect way to complete a classic Christmas tree.

Gold Christmas tree collar options
Long before gold was in again, gold always had a seat at the table every Christmas. As far as I'm concerned, gold is a Christmas neutral and will work perfectly to complete any type of Christmas decor scheme.
Galvanized tree collar options

I love the look of a galvanized tree collar for a couple reasons: One, it's a different texture than you likely already have in your home, so it adds a bit of visual interest, and two, something about galvanized metal just screams Christmas. Of course, if you're feeling daring you could try the black galvanized collar, which I see as a perfect way to finish the look of a tree mostly decorated with gold and black tones.
Wooden tree collars
Nothing says Christmas quite like warm wooden tones pared next to berry red, am I right? If you'd describe your Christmas decor style as more on the traditional side, a wooden tree collar is right for you.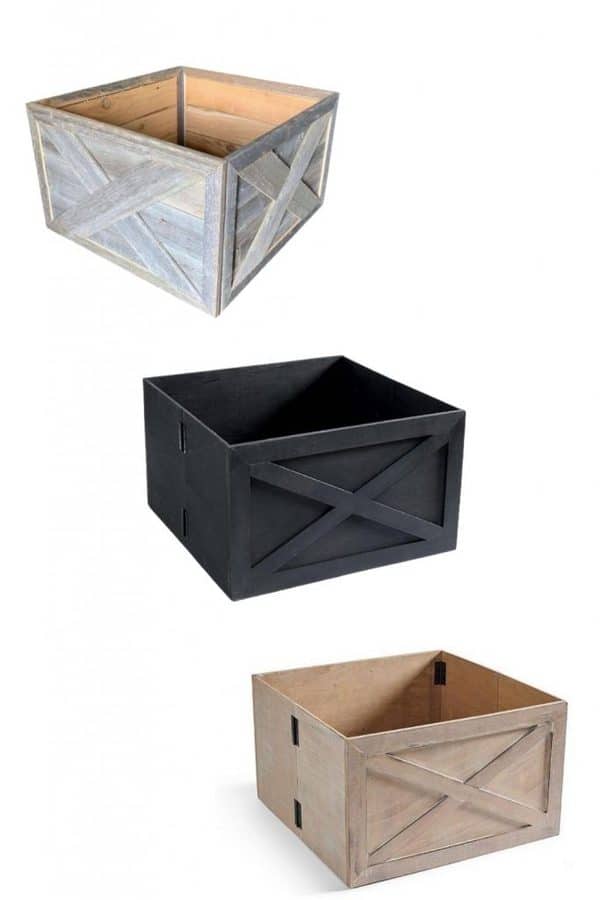 Tree collar ideas in photos
I know, I know, sometimes you just have to see it before you're a believer. Some of you reading this will already be on board with the whole switch from a tree skirt to a tree collar, and yet, there's still a few of you who will need to be convinced a little more. Take a look at some of these gorgeous trees to help change your mind:
Now this galvanized Christmas Tree Collar was a DIY project, but if you aren't feeling up to a little project you can just purchase something similar. Look how beautifully the galvanized tin ties the gold and silver tree together!
FAQ about Christmas Tree Collars
Are tree collars for real trees?
Christmas tree collars work for both real and artificial trees. Some tree collars come in pieces that you put around the tree stand and others are in one piece and you simply put your stand inside the tree collar.
How can I hide my Christmas Tree stand?
If you're searching for the perfect product to completely conceal your Christmas Tree Stand, the tree collar is absolutely what you need. Coming in a wide variety of shapes, sizes and styles, no longer worry about your tree stand being exposed when you use a tree collar.
What to look for when purchasing a tree collar
Before you purchase the wrong size, make sure you measure the dimensions of your tree stand so that you know what size collar to get. Christmas tree collars come in all shapes and sizes, and you don't want to get something too small or too large for your tree. For the best look, you want it to fit snugly under the base of the last row of limbs, so you may have to do some more branch trimming once you get your collar in.
If storing the tree collar is a concern, look for ones that can be broken down and stored in a smaller box. Some options cannot collapse and so you will need to think about where you can store them, if space is an issue.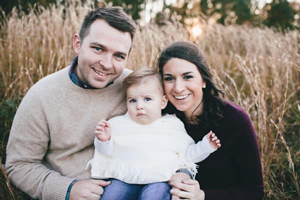 ABOUT DANIEL AND ASHLEY
As a licensed general contractor with more than 10 years in the business, Daniel can walk you through any home renovation or improvement project step-by-step. And if you're here for home design and paint color advice, Ashley's your girl! Join us as we share helpful tips and step-by-step tutorials on anything and everything home. We're also renovating our personal home along the way, and will use this blog as a way to document our progress. Read more...