15 DIY pallet wood projects to try
Turns out, you can actually build quite a bit from pallet wood. While you can source pallet wood online, you can aslo stumble upon pallets for free or relatively inexpensive.
From raised garden planters, to headboards and even outdoor furniture, if you're in the mood to DIY something, here are 15 pallet wood ideas to choose from.
DIY pallet wood projects
Well made beds can be expensive. Make your own rustic headboard to attach to your bed frame using inexpensive pallet wood. This would be absolutely perfect for a farmhouse or beach cottage.
Who doesn't love patriotic artwork, especially around the 4th! This quick pallet wood project doesn't take long and easily adds charm and color to your space.
Why buy outdoor couches when you could make them out of used pallet wood? For less than $100 you can revamp your outdoor seating arrangement.
This coffee table is really cute and has that rustic vibe so many homeowners are going for. You could even stain the pallets for a darker look, too.
I love anything that spruces up the outdoors and this bee garden is too cute.
Outdoor chair made of pallet wood
For a fraction of the price of good-quality Adirondack chairs, you can make your own using pallet wood!
If you're thinking about giving your windows a curb appeal boost, why not try these simple pallet wood shutters?
This pallet wood project is perfect for kids' rooms and fairly easy to make.
This creative DIYer chose to spruce up their kitchen island using pallet wood.
Outdoor table
Reserved for the experienced DIYer, this outdoor table is cute and functional!
Bar made out of pallets
In need of an outdoor bar? Score two pallets and some paint and you're well on your way.
Small pallet wood projects
Looking for a home decor project to tackle this weekend? Make this cute "home" sign using pallet wood, stencils and a little paint!
DIY towel holder using pallet wood
Now this is really cute! I love the idea of using pallet wood in a bathroom as a towel holder.
Here's step-by-step instructions on how to build a raised planter using pallets.
Why buy a hat rack when you can make a super cute one out of pallet wood??
Looking for more DIY?
Inexpensive DIY wall decor ideas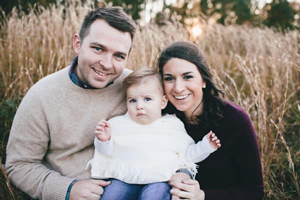 ABOUT DANIEL AND ASHLEY
As a licensed general contractor with more than 10 years in the business, Daniel can walk you through any home renovation or improvement project step-by-step. And if you're here for home design and paint color advice, Ashley's your girl! Join us as we share helpful tips and step-by-step tutorials on anything and everything home. We're also renovating our personal home along the way, and will use this blog as a way to document our progress. Read more...