Beige paint colors you need to know about
These aren't your mama's builder beige colors–today's beige tones are rich, warm and refreshing. Working to soften any space without making the space seem too drab, today I want to highlight 8 beige colors that work well with today's decor trends.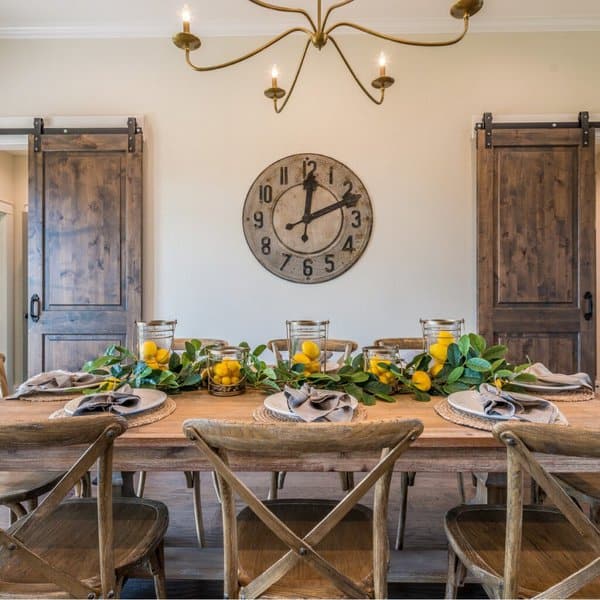 What are the most popular beige colors?
Trends have been shifting away from darker neutrals, as everyone wants light and bright interior walls. And to that end, I've been recommending the paler, more easily to live with beige paint colors that you'll read about below, quite a bit lately.
Is beige paint out of style?
I don't see too many homeowners opting for a darker beige that graced new builds in the 90s, but lighter beige colors like the ones I recommended above are still very much in style. And of course if you've followed me for a while or read my other paint color reviews, you know that I firmly believe no paint choice is out of style if perfectly complements your interior.
8 Beige paint colors to try in your home
All neutral colors have undertones and beige is no exception. I can't tell you how many times someone has asked me for a beige with no undertones or a gray with no undertones but unfortunately, it doesn't exist.
When you're in the world of beige paint colors, you're dealing with pink, orange, yellow and green. Green is the easiest undertone to work with and pink and yellow are downright hard. We'll get into why you might select a beige with each undertone below after I've give you my top beige paint colors.
Benjamin Moore beige paint colors
Benjamin Moore Maritime White
If you're searching for a barely-there beige, Maritime White might before you. Don't let the name fool you, this Maritime White, isn't so white, it's actually a beige with a soft pink undertone. Paint colors that have pink undertones don't pay well with items that have yellow undertones, so be extra cautious to evaluate the other items in your home first when choosing a color like this.
Benjamin Moore Muslin
I really like Benjamin Moore Muslin because it's so very pale and really works when you have a large item in your room that demands this type of beige. Muslin is a beige with a pink undertone. Remember, just like with Maritime White, you don't want to pair this color with items that have yellow undertones.
Benjamin Moore Feather Down
A very pale beige, Feather Down is a soft beige with a green undertone. Colors with green undertones are notoriously easier to work with, and Feather Down is no exception.
Benjamin Moore Manchester Tan
Just like Feather Down, Manchester Tan is also a beige with a green undertone, but it's significantly darker than Feather Down. If you discover you need a beige with a green undertone (the most neutral of all beige undertones) and Feather Down is just too pale, bordering on cream, Manchester Tan should do the trick.
Sherwin Williams beige paint colors
Sherwin Williams Navajo White
Another paint color with white in the name to totally throw you off–Sherwin Williams Navajo White is a barely-there beige with a yellow undertone. Remember, yellow and pink undertones don't mix, so you'll need to ensure you don't have any pink elements (found in carpet and tile a lot of times, and pale fabrics, just to name a few of the examples)
Sherwin Williams Shoji White
Sherwin Williams Shoji White has been a very popular paint color for years, but just like a lot of the paint colors on this list that have white in their name, Shoji White isn't a white paint color at all. Shoji White is a very, very pale beige with a green undertone.
Sherwin Williams Canvas Tan
Like Shoji White, Canvas Tan is a beige paint color with a green undertone. However, it's got significantly more depth than Shoji White, so if you sampled Shoji White and thought it was too pale, Canvas Tan should work better in your space.
Sherwin Williams Crossiant
If you need a beige with a good bit of saturation to bring a home with warmer earth tones up-to-date, Crossiant might be for you. Crossiant has an orange undertone in it and doesn't play well with items that have pink undertones, so make sure you evaluate your fixed elements before selecting this one.
How do I know if beige works in my home?
When choosing neutral wall colors, you need to look at your fixed elements and furnishings and evaluate them for their undertones. Anything that can't be easily replaced or moved should be considered.
Side note: If you don't know what type of neutral color you need for your room, make sure you check out my guide on taupe colors, gray colors, and white colors, too.
Say you ordered a couch from Pottery Barn, and now that it's finally in your living room you can repaint. You know that the couch is beige, but you're not sure which beige. What you'll need to do at this point is to order or make your own paint samples in each of the beige undertones to determine what you're dealing with.
Once you get your samples in, compare them to your couch. Which one relates to the couch the most? If you've decided you're working with a beige couch with a pink undertone, you know you need to stick with beige paint colors that have a pink undertone.
I'm a huge fan of the large paint samples that you can get online to help determine which paint color is right, or of course you can make your own.
Take a look at this photo below. This couch is beige. It's impossible for me to tell from this picture, but it either looks like a gold beige or a pink beige undertone. They chose to use a gray paint color that had a strong blue undertone, which just made the whole room feel off. In this case, the whole room has a lot of beige, so in choosing a neutral, beige should have been selected, rather than gray.
What is the lightest beige by Sherwin Williams?
If you want to go with the palest beige in the Sherwin Williams line, you're looking at colors like Navajo White (be careful because Benjamin Moore also has a Navajo White) Shoji White and Divine White, just to name a few.
What is the lightest beige by Benjamin Moore?
Many light beiges by Benjamin Moore were named on this list–Maritime White and Feather Down are options and you can also look at the very popular Wheat Sheaf, too.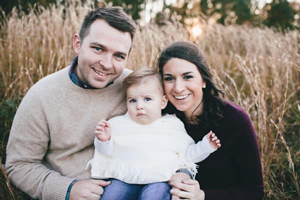 ABOUT DANIEL AND ASHLEY
As a licensed general contractor with more than 10 years in the business, Daniel can walk you through any home renovation or improvement project step-by-step. And if you're here for home design and paint color advice, Ashley's your girl! Join us as we share helpful tips and step-by-step tutorials on anything and everything home. We're also renovating our personal home along the way, and will use this blog as a way to document our progress. Read more...